Despite being shot inside an AMC Theater, Netflix's award-nominated "Marriage Story" is nowhere to be found at the chain's locations.
A quick portion of the film was captured inside AMC 19th St. East 6, a small theater near Union Square in New York City. Adam Driver is seen climbing up one of the theater's escalators, as seen in the comparison pictures below.
In the movie, Driver's character Charlie takes his son Henry to see a movie within a narrated montage.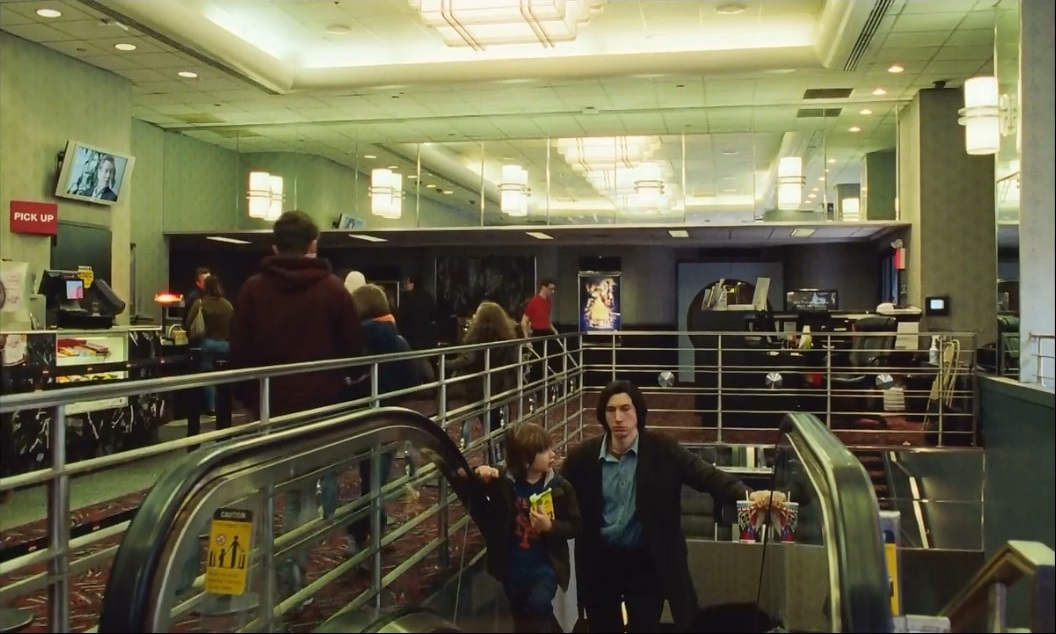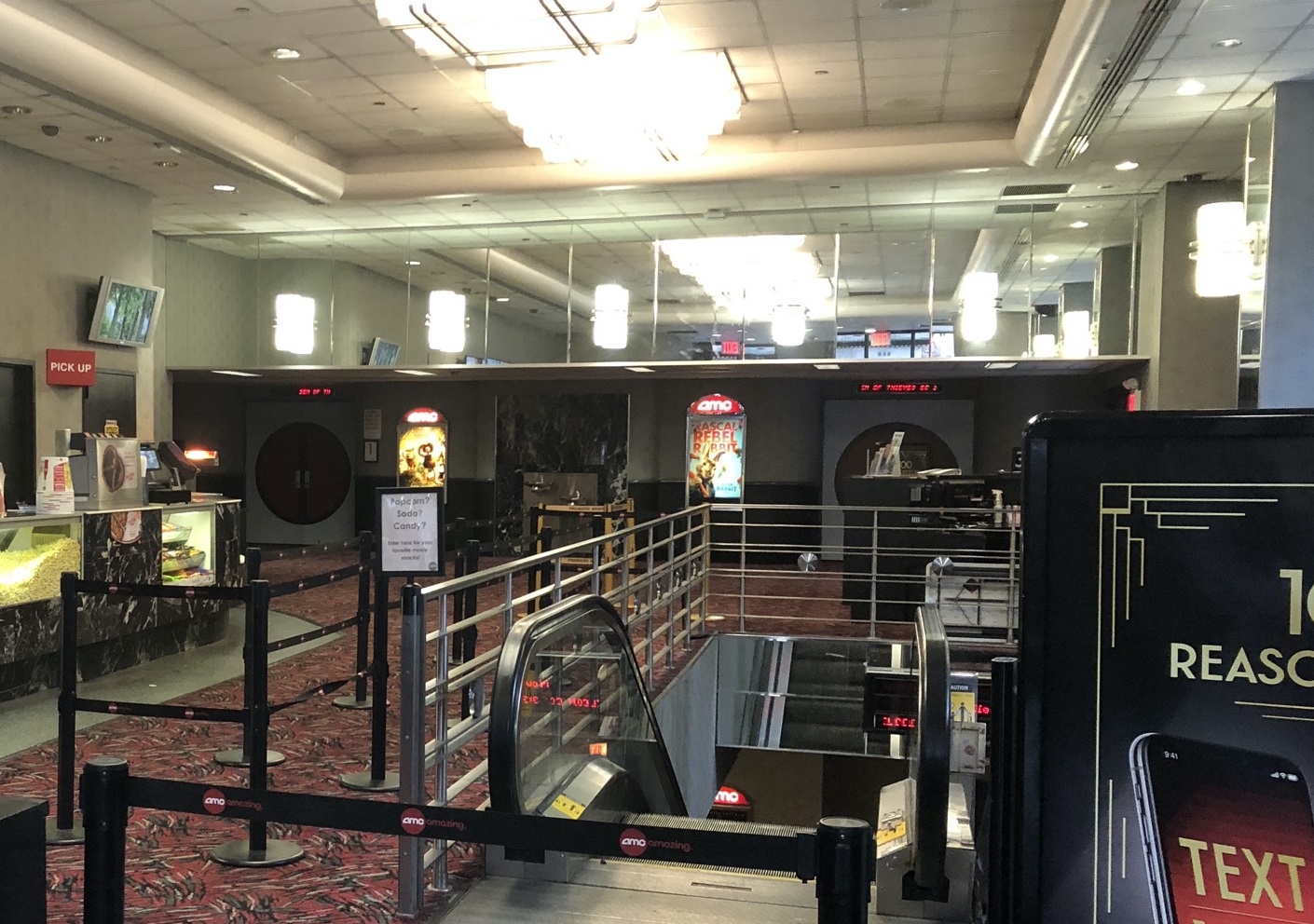 "Marriage Story", which was produced by Netflix, features multiple other New York City locations, including the local subway and Times Square. It is unlikely that the shoot was done without permission by the theater, given that a specially-dressed usher is seen in the background. Other items, such as this AMC's carpet, doors and poster boxes were left intact in the movie.
The scene was apparently shot around early 2018, as one of the boxes displays a "Ready Player One" poster. The theater has since been renovated.
"I found it kind of strange," said Scott Weinberg, an AMC A-List subscriber from New York, who recognized the location when he saw the movie in Brooklyn's Nitehawk Cinema. "Why would AMC allow [to shoot] this film there and they don't even want to screen the product?"
AMC Theaters has not exhibited most Netflix titles, with the only exception being select award-nominated documentaries in less than a dozen of its theaters.
Other major American exhibitor chains, such as Regal or Cinemark, are no different. Instead, films such as "Marriage Story", "6 Underground" or "The Irishman" are only shown in select small-chain and independent theaters.
Netflix does not follow a traditional 3-month window between their theatrical and online release, which some exhibitors have cited as their key concern. "The only issue, it comes down to, that Netflix is one potential supplier of theatrical motion pictures. And so the only thing we ask is that they play from a window standpoint consistent with our major suppliers, whether that be Disney or Warner Bros. AT&T or Comcast Universal," said Cinemark CEO Mark Zoradi on a conference call in summer of last year.
AMC Theaters and Netflix did not respond to a request for comment by the time of publication. This article will be updated if they do.
An interactive comparison between an image from the theater and the film can be found below.
Featured image credit: ridethectrain/cinematreasures