Previously, a then-unverified leak from reddit showed theater ticket release dates for a number of films. One of them was Avengers: Endgame with its ticket release date being listed as Tuesday, April 2nd.
Since then over two weeks have passed. Not just were the other ticket release dates on the sheet accurate for Dumbo and Wonder Park, but the sheet also correctly listed the Cruel Intentions rerelease before it was announced.
Thus, we can at this point confirm it to be legitimate. And unless Disney decides to move the date up, tickets for the highly-anticipated Avengers: Endgame are set to go on sale on Tuesday, April 2nd.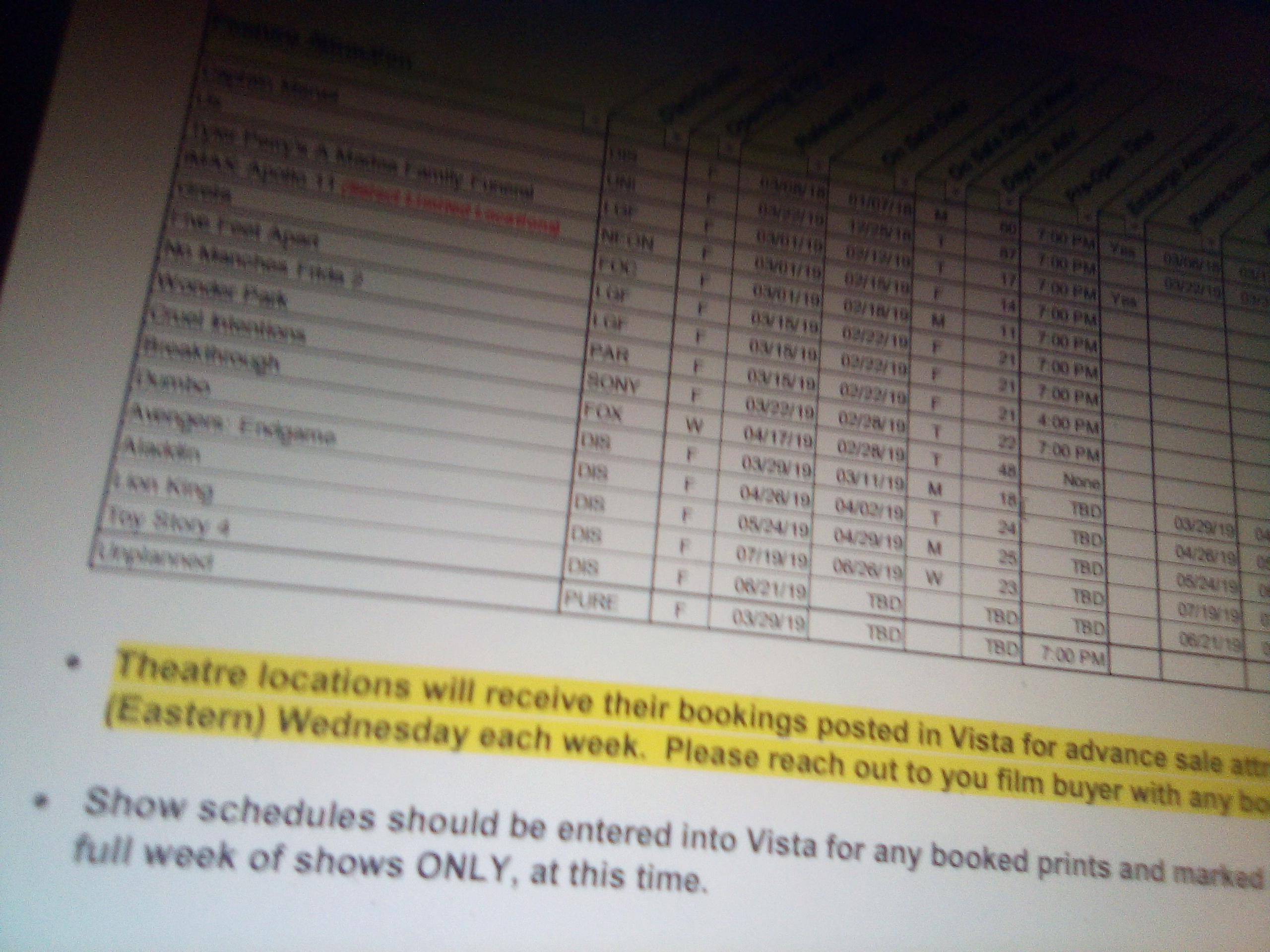 The date would perfectly align with a pattern of tickets for major films going up between 20 to 30 days before theatrical release.
An exact time for the ticket sale to go live wasn't listed on the sheet.
One possible reason for the April 2 date is that Disney appears to not want tickets for any film to go on sale before their previous one has had its opening weekend. Since Dumbo's opens on March 29, April 2 would be on the Tuesday following that weekend. In addition, the sheet lists Aladdin's ticket sale date as April 29, which would be immediately after the opening weekend of Avengers: Endgame.
(Please note that all of this refers to domestic, U.S. ticket sales only and not international ticket sales.)
Follow @rereleasenews on twitter.
Image: Walt Disney Pictures
Read more:
Fandango To Offer Nationwide "Shazam!" Screenings on March 23rd, Twelve Days Before Regular U.S. Release
What To Know About The IMAX Rerelease Of Nolan's Batman Trilogy