In April of last year, AMC Theaters and IMAX signed a binding letter of intent to upgrade 87 of AMC's highest performing IMAX auditoriums to IMAX with Laser. AMC Kips Bay and AMC 34th St in New York appear to be two of those 87.
An AMC spokesperson was able to confirm that both are currently being upgraded to IMAX with Laser auditoriums and that the work is expected to be completed "in the August timeframe". Currently there are no IMAX showtimes for those two locations.
August seems ambitious, as the construction at AMC Kips Bay had to come to a halt due to oversight from city inspectors. In addition, the opening of AMC Lincoln Square's IMAX with Laser was delayed multiple times. So while August is the official aim, it may very well take a bit longer.
New York currently has two IMAX with Laser locations: one at AMC Lincoln Square, installed in November of 2016 and one at AMC Empire, installed in October of 2018.
AMC Lincoln Square's IMAX is New York's only giant screen and was an auditorium that was built and designed for IMAX from the ground up in 1994. All other locations are standard auditoriums which were retrofitted into IMAX auditoriums. AMC 34th St opened its IMAX auditorium in 2009 and AMC Kips Bay its in 2010.
What is particularly interesting about AMC Kips Bay's IMAX is that it was very non-traditional with regards to aspect ratio. While most digital IMAX locations are flat 1.9.:1, Kips Bay was one of the few that was 2.1:1. That meant that for scope movies (which are 2.39:1) there would be no or only slight letterboxing, something which is very rare for IMAX screens which are almost universally 1.9:1 or 1.43:1.
An AMC spokesperson has confirmed that this will not change with the Laser conversion and that AMC Kips Bay's IMAX screen will continue to be 2.1:1 after the upgrade. However, construction crews may still want to try to expand the screen's aspect ratio. We'll see if they succeed in a few months.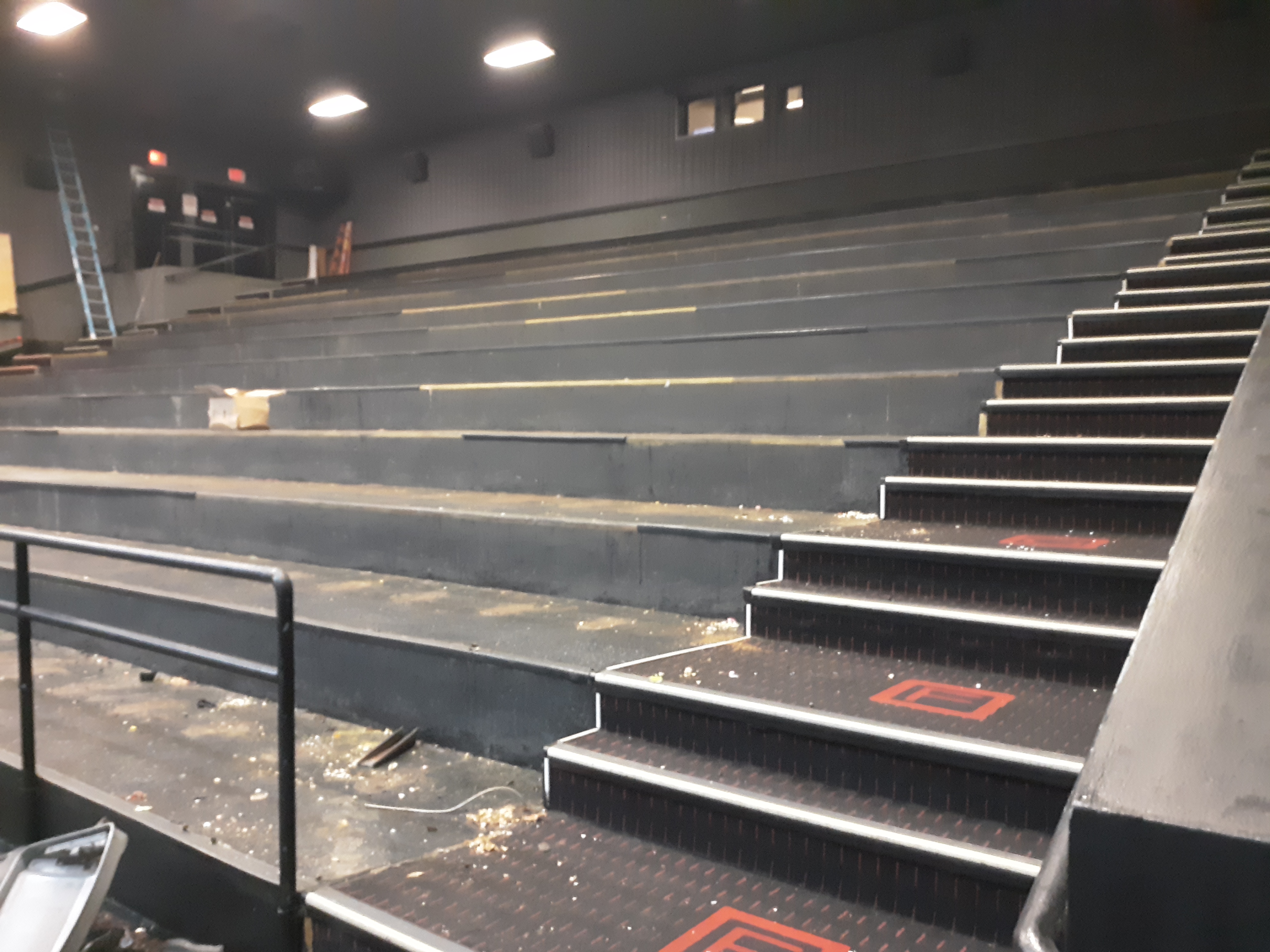 Standard, non-Laser digital IMAX is only capable of showing a picture of 2k resolution with a xenon lamp. Laser, which is also a form of digital projection, is capable of projecting 4k resolution with increased brightness, contrast and colors. In addition, an IMAX with Laser auditorium comes with a 12-channel sound system.
The upgrades also include new seating and digital poster boxes as well as a more standardized, black and silver design compared to the more colorful blue used for IMAX signage back in 2009 and 10.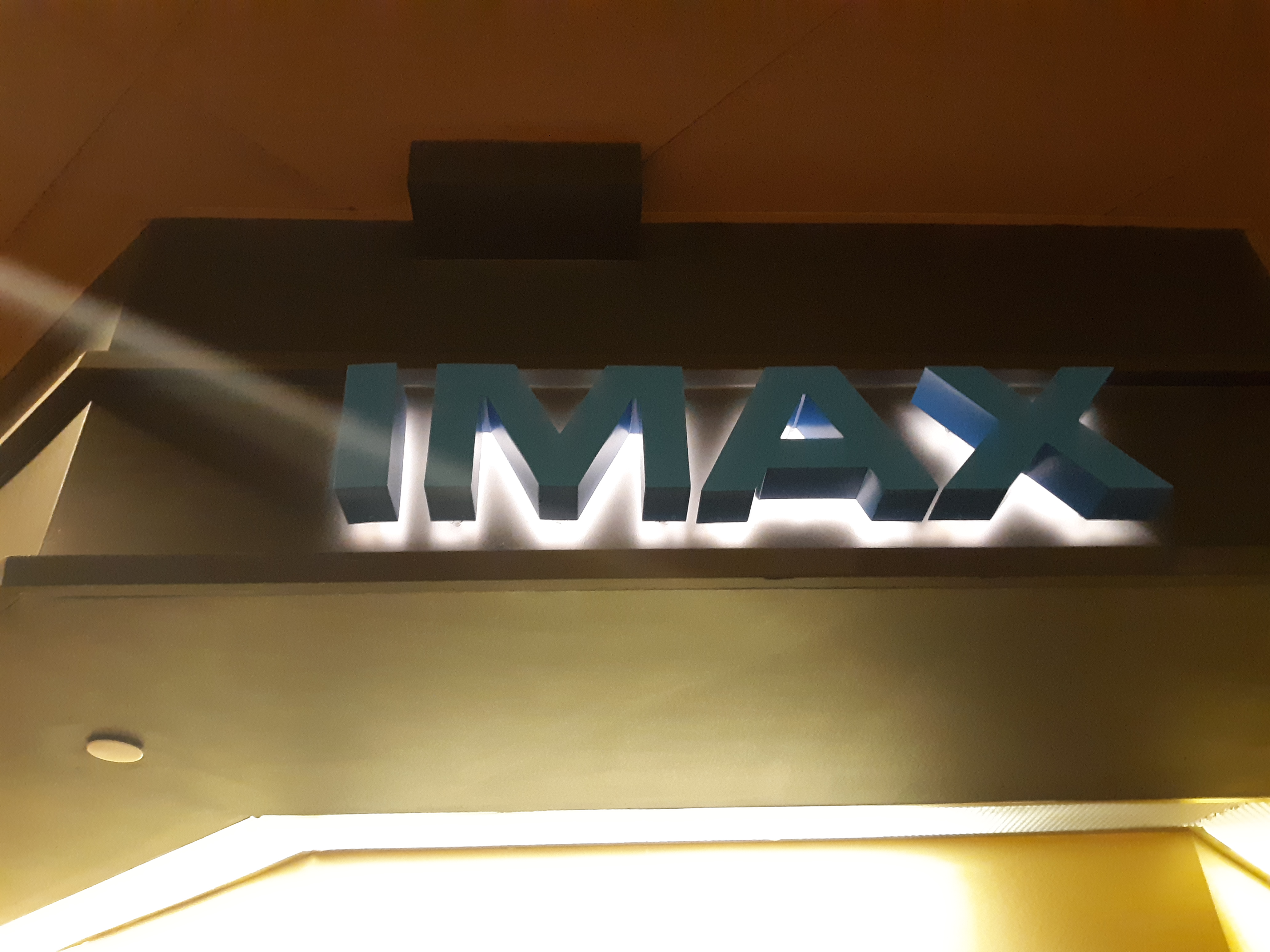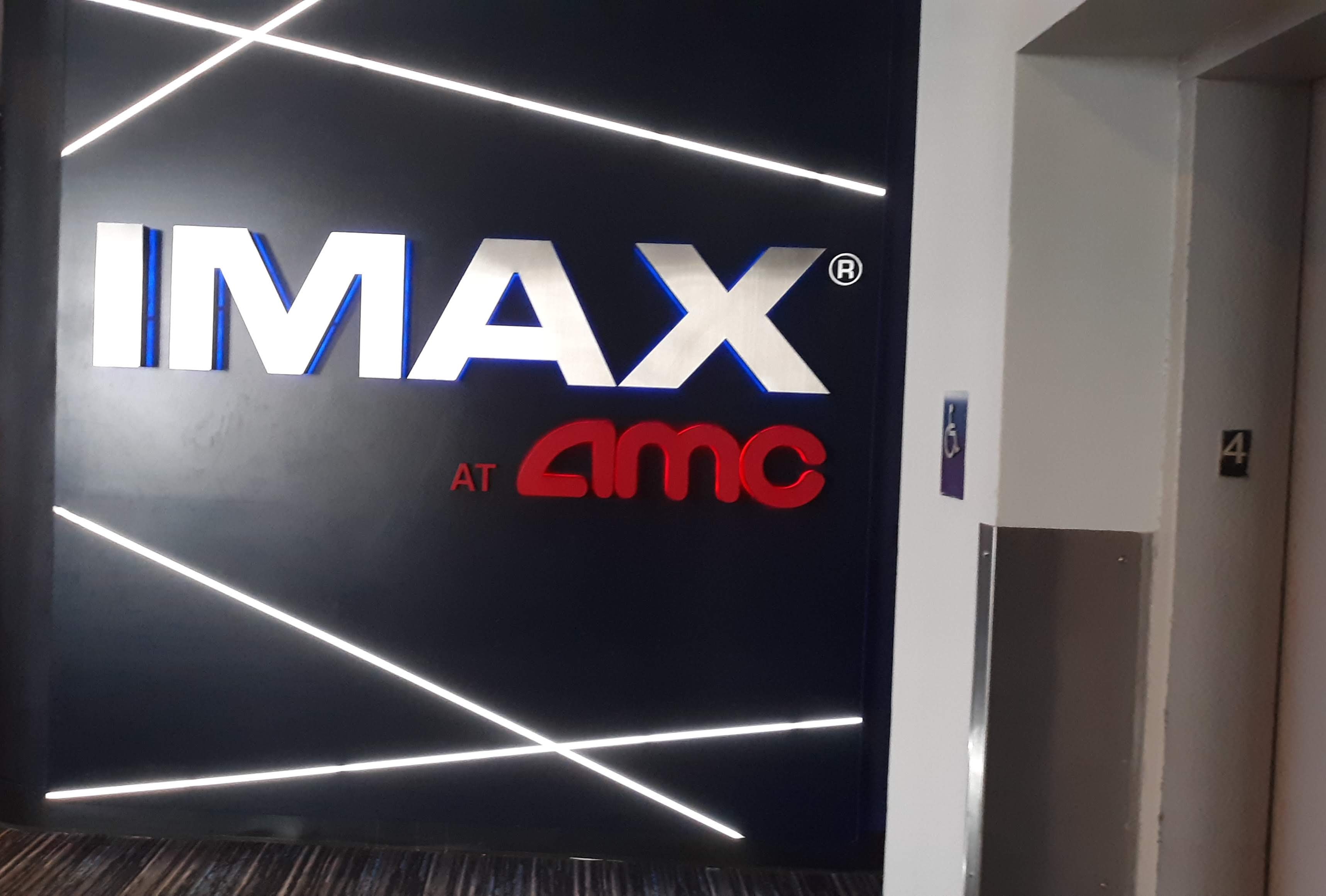 Although the new seats at IMAX with Laser locations are normally not recliners, they are made by the same company that produces AMC's and Regal's reclining seats, VIP Cinema Seating.
Aside of AMC, Regal Cinemas' owner Cineworld has also signed an agreement with IMAX in April of last year to upgrade over fifty of their locations between 2018 and 2022.
Another technology that uses laser projection is Dolby Cinema, which AMC has also expanded to many of their multiplexes. New York's AMC 34th St, AMC Harlem and AMC Lincoln Square have all had a standard auditorium converted to a Dolby Cinema one in the past few years.
AMC Kips Bay seemed like an ideal candidate for a Dolby Cinema as well, it also being a well-attended 15-screen multiplex in the middle of New York. But, an AMC spokesperson noted that AMC Kips Bay won't receive a Dolby Cinema as "the auditoriums don't meet the criteria for this concept." The issues appears that Kips Bay's auditoriums are to small to hold both a projector and ventilation unit, which is a requirement for Dolby Cinema auditoriums.
AMC Kips Bay will however receive an AMC Prime auditorium, which is AMC's own premium format that features recliners and a laser projector. So within a few years, AMC Kips Bay will go from zero Laser projectors to two.
IMAX announced in April of 2018 that it had signed agreements for more than 150 IMAX with Laser locations worldwide. It'll be a long way to go until the company upgrades all or even most of their locations, as there are over 1,500 IMAX screens around the world.
Update 05/30: This article has been updated with pictures of the construction and information about an upcoming AMC Prime auditorium at AMC Kips Bay.